Hey, dear readers! As you may remember, I am totally obsessed with brow makeup products. And I am so glad that feathery, bold, and precisely shaped eyebrows are still on trend. My biggest sensation is a brow soap and Nanobrow Eyebrow Styling Soap is the best brow soap out there. It allows me to create perfect brows effortlessly without having to moisten the soap with water. This brow soap deserves a separate post, so here's my review of Nanobrow Eyebrow Styling Soap!
If you don't like to use brow styling soaps because you're annoyed by the time-consuming process of mixing them with water, moistening the spoolie, and checking whether or not you managed to achieve a good consistency of the soap… then give me a high five!
I also used to avoid brow soap as they were messy and made me waste a lot of time. Fortunately, I came across Nanobrow Eyebrow Soap and it's really awesome and well thought out as this brow soap works without using water! It is immediately ready to be applied on the brows and has a great formula, prepared in such a way as to ensure you can easily and quickly create the most beautiful soap brows!
How to apply this brow soap? My two proven makeup methods with Nanobrow Eyebrow Styling Soap!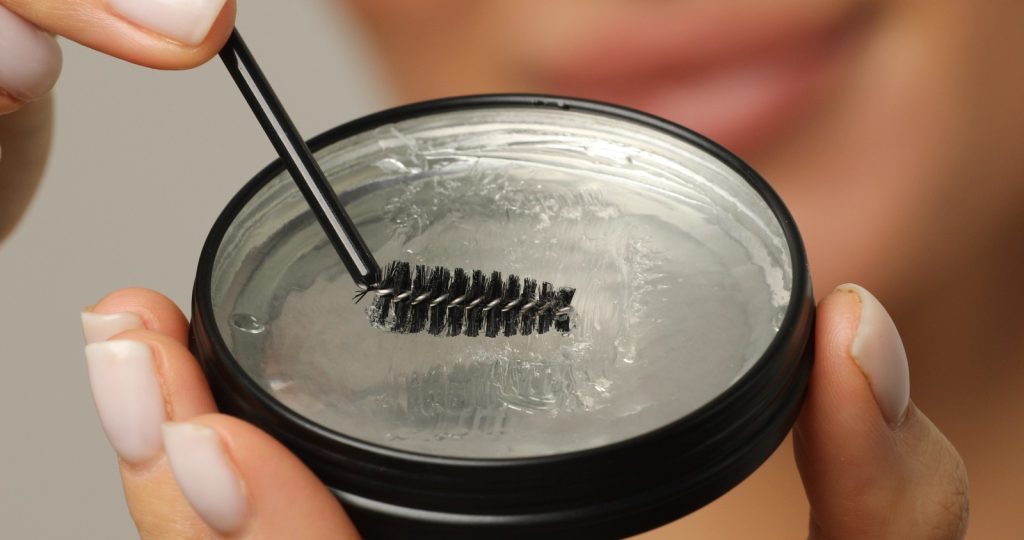 You should also know that Nanobrow Eyebrow Soap works wonders not only used on its own but also as a base for tinted brow makeup products. I like using it in these ways:
METHOD 1: if I just want to style and shape my eyebrows, I use the brow soap on its own, applying it to dry eyebrows without any additional makeup.
METHOD 2: if I need to add definition to my eyebrows and create a bolder brow look, I use the Nanobrow soap on my eyebrows and then fill them in with a tinted brow makeup product of my choice. A pencil, brow powders (the soap allows them to cling well to the brows), or, of course, an eyebrow pomade or a brow pen would be perfect for this task. You can purchase all these products on the official Nanobrow website: www.nanobrow.us.
What makes Nanobrow Eyebrow Styling Soap the best eyebrow soap?
Yes, it really is the best brow soap in my opinion. Just to summarize its benefits, here's a list:
1. THE NANOBROW BROW SOAP HAS THE PERFECT FORMULA
It's kind of gel-like, but not as sticky and soft as hair gel. It's more like glycerin. It's a soft and malleable brow soap to ensure you can do your makeup with pleasure!
2. THIS EYEBROW SOAP WORKS WITHOUT WATER
Well, of course, for me this is the most important feature and I'm a huge fan of it! It's a total innovation that makes Nanobrow outshine all the regular glycerin soap bars.
3. BIG PLUS FOR EASY APPLICATION AND LONG-WEAR FINISH
Even if you are completely unskilled in the art of brow makeup but want to style your brows anyway – Nanobrow Eyebrow Soap comes to the rescue. It is easy to use to ensure you can do your makeup without any problem! The soap sets on the eyebrows, providing their flawless look all day long!
4. EXCELLENT REVIEWS
This is sure to please all those who like checking online reviews before getting a new beauty product. Nanobrow Eyebrow Soap receives glowing reviews and has managed to collect really a lot of compliments…and actually the soap on its own but also my brows styled using it. I can safely say that it is my beauty favorite!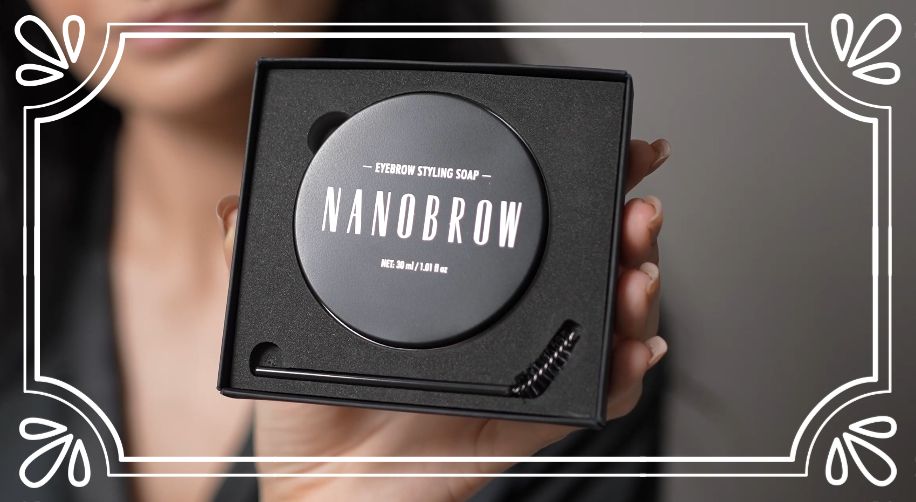 Are you already familiar with this brow soap or maybe you've already tried this unique brow-styling soap? Let me know, I look forward to reading your comments! 😉