Hi everyone 🙂
As we all know, eyebrows are the frame of our face and have a huge impact on our appearance. Their incorrect shape can make us look surprised, mad or upset. If they're too bold the effect might end up looking grotesque and a bit ridiculous. What should we do so they match our face? Personally, I'm all for being natural. I don't like making drastic changes to the shape and level of thickness of my eyebrows.
I accentuate them lightly with a gel or a pencil. I can't imagine everyday makeup without enhancing my eyebrows in some way. Nanobrow Lamination Gel is my new discovery that only styles and sets the effect, but also delivers a laminated brow look – something very popular these days 🙂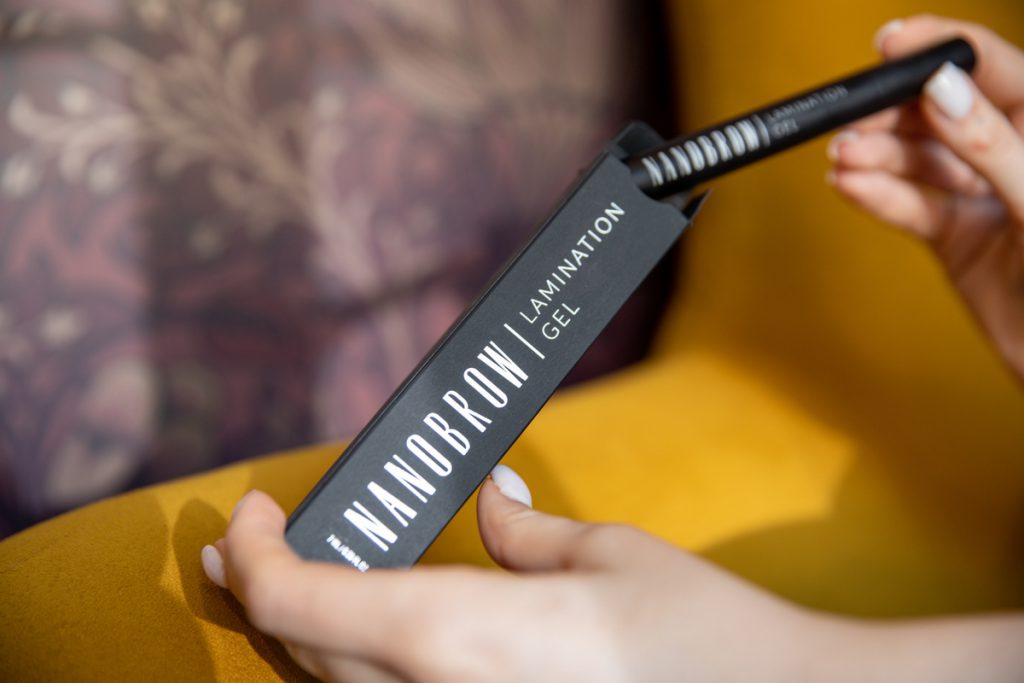 What do I like Nanobrow Lamination Gel for?
This is a professional brow styling cosmetic. I ditched brow lamination procedures at beauty salons – the gel is more than enough for me. Its effect is highly durable but safe for the skin and eyebrows at the same time. It contains castor oil that is nourishing for the hair and the follicles. Other brow gels that I used in the past used to dry my brows and I thought I'd have to quit styling them this way and switch to powders. Now, even though I wear makeup every day, my eyebrows are always hydrated and shiny. It's Nanobrow Lamination Gel's doing 🙂
What about the brush? For me, regular spoolie brushes are old hat and don't work well on my eyebrows. Nanobrow Lamination Gel is equipped with a dense, high-precision silicone spoolie brush that reaches every little hair individually, styles and coats the brows evenly with the product so the hairs are always perfectly separated. I didn't notice any ugly smudges or the feeling of stickiness. It dries rather quickly as well.
My everyday makeup with Nanobrow Lamination Gel
I bring the cosmetic with me everywhere – to work, events or when I'm travelling. It never lets me down when it comes to taming my brow hairs. I also don't need to worry about touching up my makeup. How exactly do I use it? It's the simplest makeup tip in the world!
I start with filling the patches using a pencil that has a sliding, sharply-ended tip. It's easier to work with, you don't have to sharpen it and the effect is much more natural. I create thin lines that will mimic real hairs in places where I'm lacking them. I draw them in the natural direction of hair growth. Then, I set the makeup with transparent brow gel (Nanobrow Lamination Gel – Transparent). I brush the hairs up and away so their volume is boosted. The end result is super natural – the eyebrows appear bigger and shine beautifully.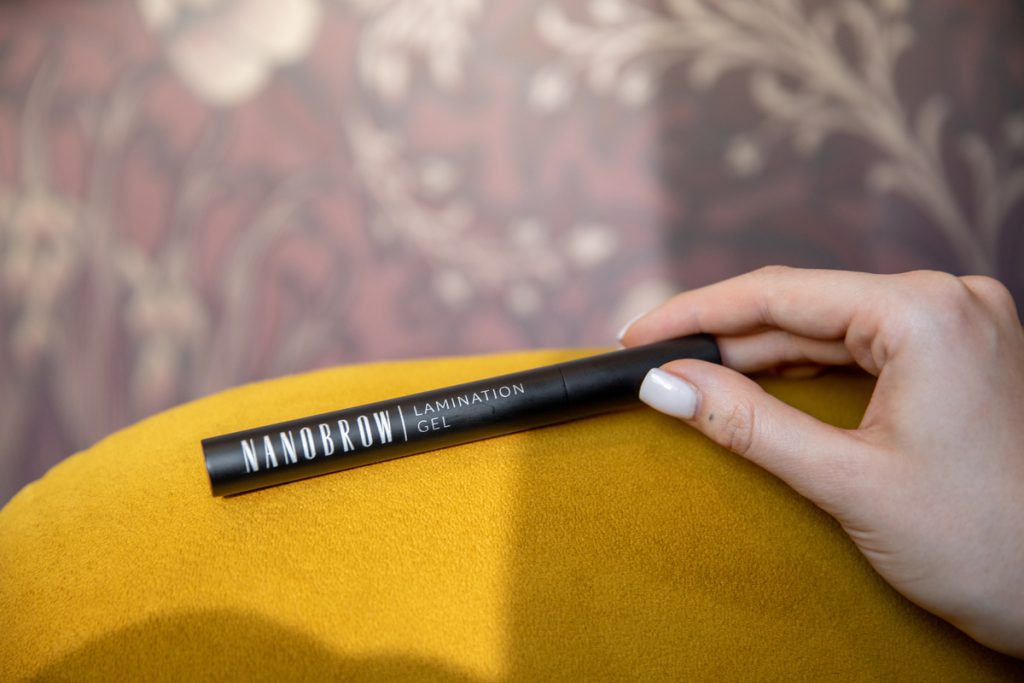 Effects?
Makeup that is long-wear, resistant to anything
No stuck-together hairs or touch-ups during the day
Super precise spoolie brush that separates the hairs
The arches are visually thicker
Castor oil nurtures and takes care of the hairs
My rating: 10/10 🙂
I recommend it to you guys and I know that your brows will look just fabulous. If you have any questions, my DMs are open, you can also leave comments and share your experiences after testing Nanobrow Lamination Gel. See you next time!
More at www.nanobrow.us