You often ask me what mask suits a particular hair type. What mask should you buy for dry hair, what for oily hair, over-processed, color-treated… You want me not only to list the substances and nutrients that are good for a certain hair type but you also need me to give you the concrete brands and the products. I decided to devote this entire post to this issue, showing you some of the cosmetics that I consider worth trying. So, without further ado, let's get to the point, shall we?
Hair types & hair mask types
There are no shortcuts – if you want your hair to be healthy and full-looking, you MUST treat it with the right care products. This means that thick and oily hair won't respond well to a hair mask designed to satisfy the needs of dehydrated hair. It's also worth realizing that all hair types need to be moisturized from time to time. Naturally, some strands require more hydration on a daily basis than others but in general this rule applies to all hair types. Another crucial issue is keratin. Being one of the main building blocks of hair, this protein is in charge of keeping strands strong and gorgeous. When damaged, keratin repairs the hair structures, improving its general appearance.
Best Hair Masks That I Recommend
Nanoil Keratin Hair Mask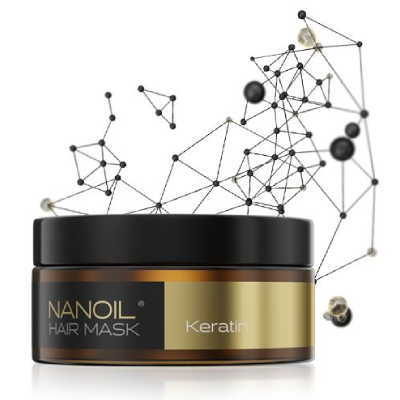 Perfect for:
damaged and dry hair
normal, thick, heavy and oily hair
color-treated or dull hair
rough hair
lifeless and brittle hair that lacks elasticity
Nanoil keratin-rich mask is my absolute favorite! It's literally the best because it ALWAYS makes my hair better-looking in a snap. No matter if my strands need to be replenished with moisture, smoothed out or repaired (often after the winter and summer), Nanoil Keratin Hair Mask handles all these tasks. Keratin used in this product isn't only hydrolyzed but also its concentration is impressive, which of course translates into stronger and fuller-looking hair. I also like what panthenol is able to do with my strands. It keeps the moisture inside the wisps, but that's not all. It also makes hair soft, easy to style and glossy.
product website: www.nanoil.us
Moroccanoil Restorative Hair Mask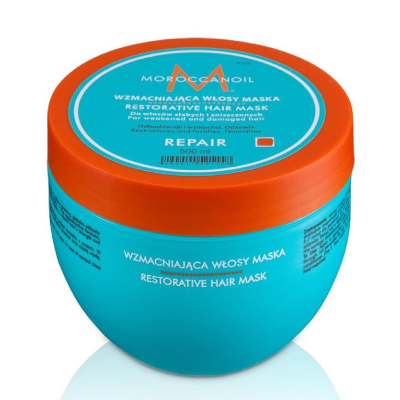 Perfect for:
dry hair
lifeless hair
dull hair
I don't know if you experience similar things but in the winter my hair is always dry and frizzy. The cold weather outside and this hot and dry air at home take their toll. Hair just doesn't want to behave! 🙂 It's dry, stiff, unmanageable – I have a hard time arranging it in a nice-looking hairdo that lasts throughout the entire day. Luckily, ever since I've been using Moroccanoil mask, it's easier for me to keep this unruly hair at bay. Sadly, I almost cry when I need to buy Restorative Hair Mask – it's so expensive! It leaves my hair moisturized and better-looking, no doubt, but it's a pity that it runs out quickly. That's why I don't use it often (only in winter).
Ouai Thick Hair Treatment Masque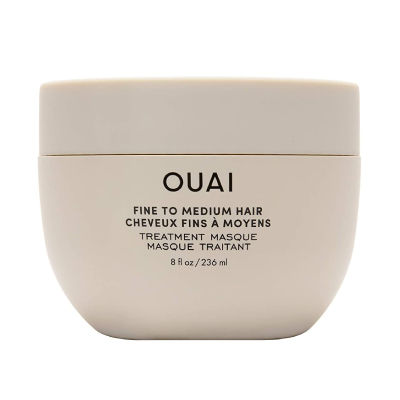 Perfect for:
thick, heavy and oily hair
normal hair
volume-deprived hair
This one was tested by my friend. She has low porosity hair that is pretty damage-resistant, yet it gets oily fast. One day, when I was at her home, I used the Ouai Thick Hair Treatment Masque, thinking that it would work on my hair too but you know what? It didn't, but my friend is delighted with the results! She said that Thick Hair Treatment Masque perfectly moisturizes, adds volume and in general leaves her hair better-looking. This is her favorite moisturizing and nourishing Ouai mask because it keeps her hair in a good condition and smooth. It could cost less but the results are impressive.
Kérastase Discipline Maskeratine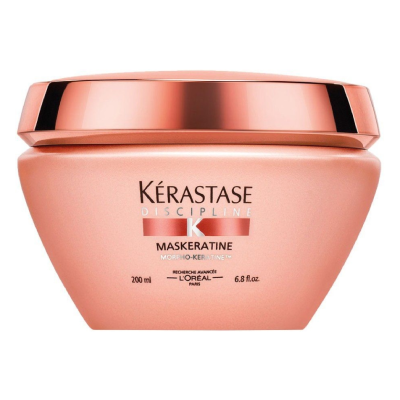 Perfect for:
damaged and stiff hair
frizzy and unmanageable hair
thick hair
Now something for those with extremely dry and stiff hair that is unmanageable. Those who have such strands know how hard it's to style them, forcing to remain straight/curly. With Kérastase Discipline Maskeratine this task gets significantly less demanding. I find this mask perfect for both thin/frizzy and thick/stiff hair. In no time it tames unruly strands and, what's most important for me, it prevents frizzy and static hair. To me, this is another great product for winter. Kérastase Discipline mask also facilitates combing, granting you smoothness and nourishment.
That's it: My best hair masks that I believe are worth having at home and using on a daily basis. I hope I helped you 🙂
Use the comments section to list your favorite hair masks. Maybe there is some gem out there that I have no idea about.